int(0)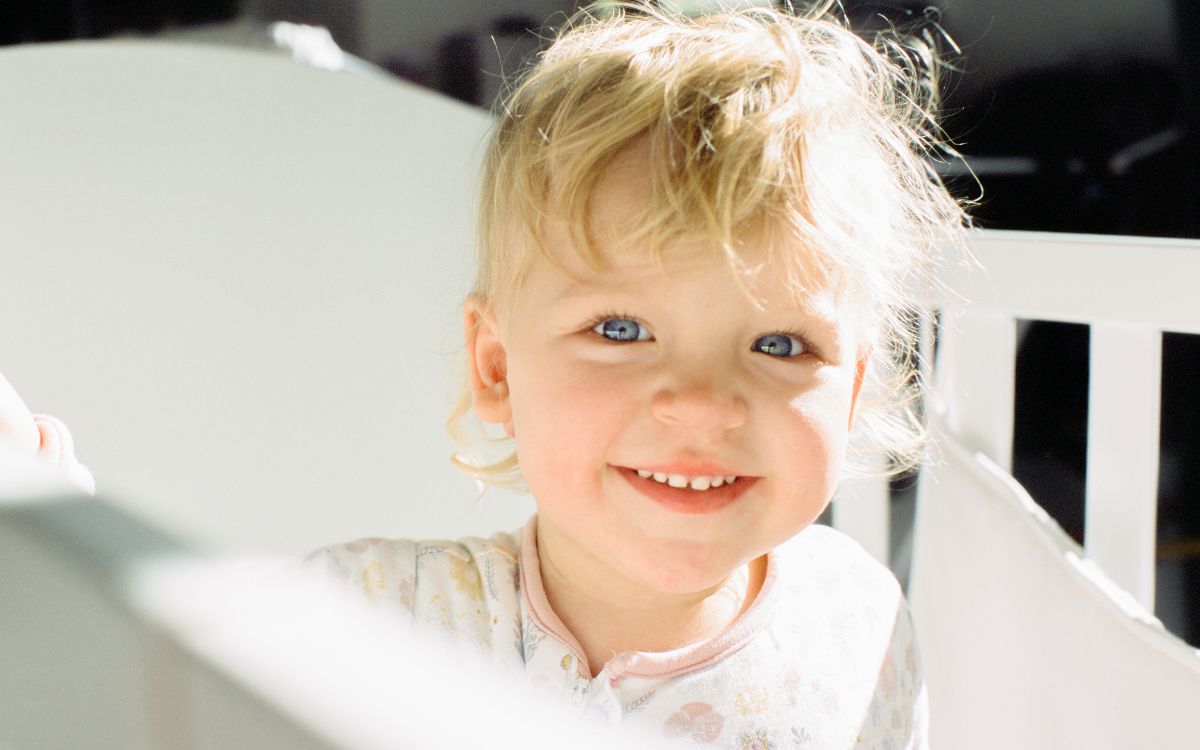 Barnet får sine første tenner rundt 7 til 8 måneder, pluss-minus fire måneder. Tennene foran nede og oppe kommer først. Deretter kommer første melkejeksel etter cirka 16 måneder, før melkehjørnetennene står for tur. Andre melkejeksel kommer når barnet er rundt to et halvt år.
Frembrudd av melketenner er assosiert med kløe i gummene, men noen foreldre rapporterer også om feber og magesmerter. Om tannfrembrudd faktisk forårsaker noe annet kløe, eller om det er tilfeldigheter som ligger til grunn, er imidlertid ekspertene uenige om.
Man kan diskutere seg grønn på om barnet opplever disse symptomene fordi de er i ferd med å få tenner, eller om de opplever disse symptomene fordi barn av og til har feber og magesmerter, men får tennene samtidig.
Fra tannløs til bitedyktig
Faglige uenigheter eller ei – det finnes heldigvis noen tips som kan myke opp barnets overgang til tennenes verden.
Når det oppstår kløe vil barnet selv putte hånden i munnen for å lindre kløen, og barnet vil sikle mer enn ellers. Blir kløen for ille kan dere gnukke forsiktig på gummen med en myk tannbørste.
For de fleste vil det holde med en bitering i gummi, som gjerne kjøles ned litt på forhånd. Merk at biteringen skal være kjølig, men ikke frossen. Er den for kald, vil det forårsake smerter og i verste fall hyling.
Glem heller ikke at tennene åpner for nye muligheter i matveien – det går også an å la poden gnage på fast føde som ikke lar seg stykke opp og sette i halsen.
Tannpussen kan dere begynne med allerede etter at de første tennene har brutt frem, så blir det lettere å tilvenne seg rutinen når barnet blir eldre.
Etter den første tannen har dukket opp, skal man en bruke knapt synlig mengde fluortannkrem på børsten. Så øker man mengden tannkrem tilsvarende størrelsen på barnets lillefingernegl ved ettårsalderen.
Unngå legemidler
Noen kan oppleve at barnet biter ved amming, siden suging fører til økt gjennomstrømming til gommene, og dermed forsterker kløingen. I så måte kan det være lurt å amme mens barnet er rolig eller søvnig, eventuelt bruke en pumpe i noen dager.
Men selv om noen barn generelt klarer seg med egen hånd, litt sikling og en sval bitering, kan andre barn oppleve smerter som gir hyling og gråting – uavhengig av om det ammer eller ikke. Disse smertene har som regel med frembrudd av jekslene å gjøre.
Første melkejeksel kommer ved ett og et halvt års alder, og andre melkejeksel ved to og et halvt års alder. Ved frembrudd av disse store jekslene kan det bli liggende litt tannkjøtt over tannen, eller det kan bli liggende bakterier mellom tann og tannkjøtt. Dette kan gi relativt store plager, sier han.
I ekstreme tilfeller finnes det et lokalbedøvende middel kalt Dentinox, som kan smøres på slimhinnen, men det anbefales imidlertid ikke. Ved enkelte tilfeller har barn fått alvorlige reaksjoner på virkestoffet benzokain, opplyser Legemiddelverket.
Tannleger er generelt restriktive med å anbefale legemidler til barn, spesielt under to år. Enten det er ved frembrudd av jeksler hos småbarn eller skolebarn, så er renhold det viktigste. Bruk gjerne en såkalt solobørste med én bust, for å komme til på de vanskelige stedene.
3 tips til smertelindring ved barnets tannfrembrudd
Gi barnet en sval, avkjølt bitering. Vær påpasselig med at den ikke er frossen.
Gi barnet mat som er egnet å gnage på – med tenner kommer nye matopplevelser.
Gnukk forsiktig på gummen med en myk tannbørste.